"And I love your feet for how they found me."

-Nahko Bear

Our dear teacher says to look at what the one you love loves. Fortunately that which we both love is shared. Ayurveda, Yoga, World Cultures, Cuisine, Fabric, Story, Music, Dance and the people who each hold such and flavorful mixture. Lost in such gorgeous discussion as the spring of 2017 sprouted, we too confirmed our love amidst a wildly nourishing weekend of Baul devotional song with our beloved teacher Parvathy Baul visiting San Francisco bay area. Quite quickly we knew what was sprouting deserved the commitment and devotion to tend together. Fast forward a summer to September and find us driving cross country with our legendary Orion the God of the dogs to Bend, Oregon where the three of us now live.
"I hope someone else sees you how I see you seeing me."

Our baul wedding
On the day of Krsna Paksva Vardhini MahaDwadasi, Madhava Mas, 531 Gaurabda, in a small rice field near Shantiniketan, West Bengal, India, within a seed form of our place of sadhana, now called SanatanSiddhAshram, under the auspices of our dearest Baul masters and beloved sangha, we two were married both by the sacred rites of DasMahaVidya fire culture and worship of Sri Ardhanarishvara culminating in the holy spiritual ceremony of MalaChandan, dedicating ourselves together to living a life of sincere partnership to devotional vision & practices, as two-now entwined as one. We are inspired, joyful, deeply satisfied and enthusiastic for the life to come. We know we are Truly blessed and honored by the love and care of all that surround us.
With humility, Our deepest direct gratitude, indebtedness, and eternal affection to our caretaker, well wisher, and pure spiritual tether- Parvathy Baul, for doing everything above and beyond that would melt our hearts eternally and mold us to be gracious, beautiful, and true humble servants of the servants of the servants of Krishna. Thank you.
Joy Sri Sri Guru and Gouranga! Joy Joy Radha Gobinda!
"i AM LOYAL, I WILL FEED YOU AND SING YOU SONGS YOU'VE NEVER HEARD."
our Sadhana OF SONG AND COOKING
It is our hope to nourish people through our hands and voices; sharing the knowledge or Ayurveda through cooking food for our community and celebrating life with song. We hope our wedding day will be a reflection of our sadhana. The food prepared for you will be imbued with love and praise for the ingredients used as well as the intention to nourish and celebrate you, our guests. Our wedding is not only a day to recognize our union but also honor and celebrate the importance each of you have made in our lives as individuals and as a couple. We pray this impact continues for many years to come. It is with the support of our community of family and friends that our partnership can continue to deepen its roots and nurture grander versions of ourselves.
schedule
900 COFFEE HOUR
We invite you to arrive anytime between 9 and 10, settle in and enjoy coffee, tea and pastries.
1030 CEREMONY
Weather permitting, the ceremony will take place outside so please bring a shawl and/or any sun protection you think you may need.
1200 PHOTOS & REFRESHMENT
Enjoy some drinks and appetizers before sitting down for lunch.
1300 LUNCH (lacto-vegetarian)
Lunch will be family style and everything will be vegetarian (with vegan and gluten-free options) offering beautiful, locally grown produce, grains and dairy.
1430 MUSIC & DESSERT
After lunch, you are welcome to depart whenever you feel called. We will enjoy the afternoon in song, sweets and story. All those wishing to share a song or story are welcome!
LOCATION
THE HISTORIC KENNEY HOUSE
AT CUFFEY'S COVE
4801 South Highway 1 Elk California 95432

The Historic Kenney House and ranch is the original house of Cuffey's Cove, the first settlement in the Elk area and rests within thousands of acres of protected forest and meadows along the California coastline.
WHAT TO BRING + SPECIAL REQUEST
 
Whether you're coming in for the day or staying nearby for the weekend, here are a few things you may want to bring to be comfy as most of the wedding activities will be outdoors.
sun protection
comfortable shoes for walking on unpaved, dirt roads. Might we suggest no heels.
dress in layers (weather along the coast is colder in the morning but should warm up as the sun rises, historically it's about 50°F in the early morning getting up to mid-high sixties.
reusable water bottle or canteen
musical instrument if you'd like to grace us with a song!
If you have any questions, don't hesitate to ask us.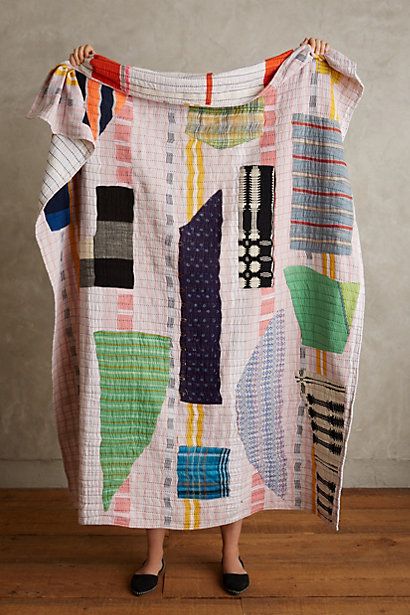 We are hoping to make a quilt and would love to have you be apart of the process and memory this quilt will hold. Our special request of you is to please bring a piece of fabric (natural fibers such as cotton, linen, hemp, silk etc) of any size that we can incorporate into a large quilt we plan to make this winter.
RSVP
Please rsvp by July 12th, 2018.
We hope to celebrate with you!
All blessings,
Bala & Emma
WEDDING REGISTRY
We plan to undergo panchakarma in 2018/2019 to be in the best health and orientation to begin a family. Following traditional Ayurvedic practices for fertility and conception, it is advised both the man and woman do panchakarma before conceiving. Beyond our main purpose for this trip, undergoing panchakarma is profoundly impactful to one's overall health and forever changes your life. For those who wish to celebrate our upcoming wedding with some gesture or gift, we are sharing a little of our hearts' intention and appreciate any support from those dear to us.

We've created a Go Fund Me site where you can read about Ayurveda's approach to fertility and conception as well as more about where we hope to visit for panchakarma, Vaidyagrama.