OUR NEXT COOKING CLASSES

SUNDAY
06/24
3:00-6:00PM


COST: $40
PREREGISTRATION REQUIRED
FILL OUT THE FORM BELOW TO REGISTER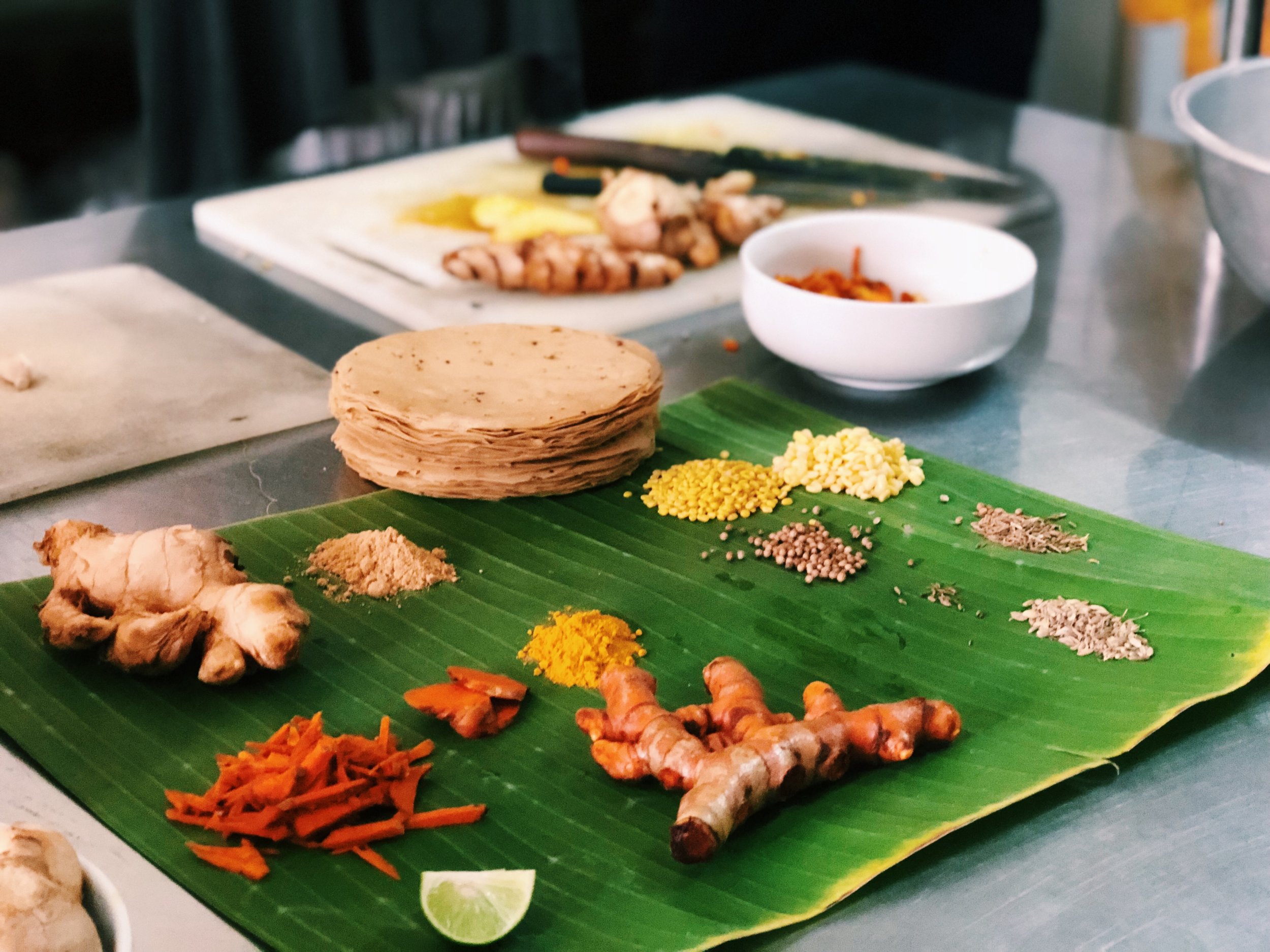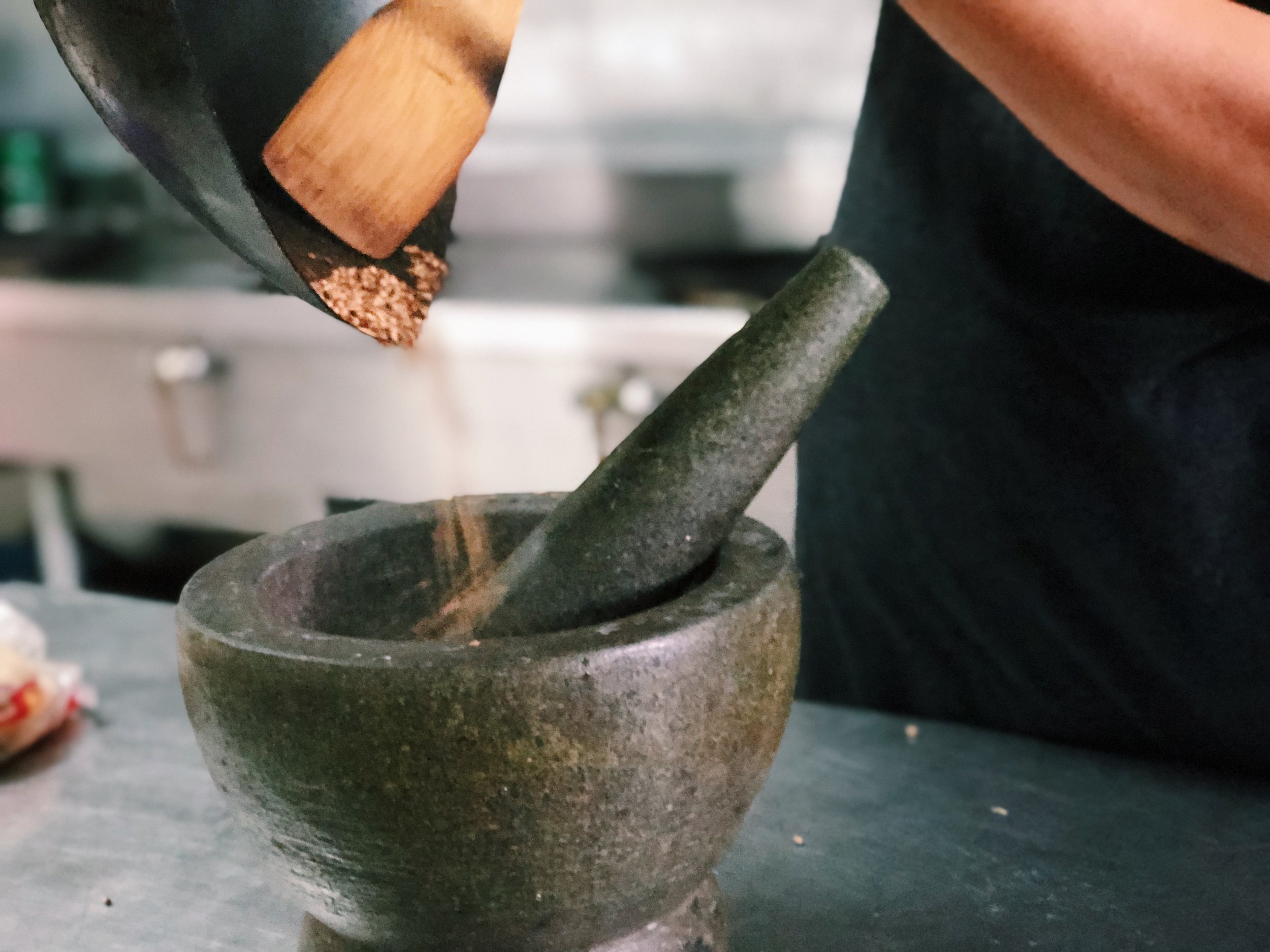 Enjoy learning about Ayurvedic plant-based cooking that will awaken your inner chef and leave your senses wanting more. In these fun, one of a kind hands-on classes you will gain understanding of how to use fresh seasonal ingredients, and the importance of spices in each dish. You'll learn to prepare (1) main entree, (1-2) side dishes, (1) chutney/sauce, and (1) beverage.
SAMPLE MENU COMING SOON!
These classes will not only broaden your horizon when it comes to preparing creative, plant focused dishes but will leave you satisfied and inspired for more exploration in the kitchen and your food choices. These classes can be organized as one-on-one instruction or for a group setting. What better way to hang out with friends than to cook and break bread together?
By the end of the class,
You'll gain confidence in planning an in-season meal with a deeper understanding of seasonal ingredients and how to utilize spices.

Feel confident in various cooking techniques, including baking, sautéing and plate presentation.

Find more comfort working in the kitchen utilizing classical mise en place (ingredient organization) as well as non-chaotic multi-tasking.